Counselors & Educators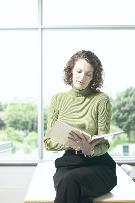 We understand that counselors and community based youth leaders may be swamped with the day-to-day details of many activities relating to advising students, so you may not have time to actively research and post scholarship opportunities for students or to thoroughly explain the process to each student in your school or youth group. You may also not have time to motivate your students to pursue scholarships so they can realize their college dreams without multiple loans. That's where we come in. We have designed this area of our site to be a scholarship resource for counselors and a college financial aid resource for counselors and youth programs.
With this web site, you can get more information about specific things counselors and youth leaders can do to help students achieve scholarship success. Visit 10 Ways to Improve Student Success at Winning Scholarships for more information. You can also direct your students to sections on this site to help them in many areas:

And finally, if you have parents calling or e-mailing about college financing, send them to the Parents area of our site. Through this section and other areas of our site, parents can get information about Ragins' books such as Winning Scholarships for College and College Survival & Success Skills 101, link to dozens of financial aid and college related web sites including actual scholarship programs; learn about scholarship scams; estimate the money needed to pay for college at private and public universities; read about related books on scholarships, college, and financial aid; get more information about sponsoring or attending The Scholarship Workshop presentation; and find out how to qualify for the Ragins/Braswell National Scholarship sponsored annually by Marianne Ragins. Parents can also register online to receive free copies of Marianne Ragins' books offered periodically.