Media Corner
---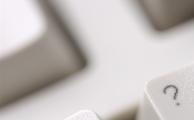 If you're writing an article and need a quote related to the following questions or others not listed, Marianne Ragins can give you expert answers based on nearly 20 years of experience. Send us an e-mail today to get the answers you need! For urgent deadlines, please call Ivan McGee at 202 409-3602 to reach Ms. Ragins immediately.
How?
How can students prepare for the scholarship search?
How can parents motivate their kids to apply for scholarships?
How are scholarships renewed?
How can students attend The Scholarship Workshop presentation or an online class led by Marianne Ragins?
How can the PSAT help students win scholarships?
How can students prepare for a scholarship interview?
If you don't have an "A" average and high SAT scores, how can you win scholarships?
How can you win a scholarship if you have no financial need?
What?
What should parents and students do to organize their online scholarship search?
Are essays always required to apply for scholarships?
What tips can you give students to help them be successful in their scholarship search?
What area is most ignored by students searching for scholarships?
What is one of the best ways students can boost their chances of winning a scholarship?
What is the parent's role in the scholarship search?
What scholarship opportunities are available to student's already in college?
When applying for scholarships, what should students do if they do not have the highest grades?
Where?
Should students use more than the Internet when looking for scholarships?
Where can students get help writing essays for scholarships and college entrance?
Where should students look for scholarship information?
Are there specific places minority students should look for scholarship information?
When?
When should students start looking for scholarships?
Is it ever too late to start looking and applying for scholarships?
Does early high school graduation affect scholarship eligibility?
If you wait a year after high school graduation before attending college, will this affect scholarship eligibility?
Marianne Ragins in the News
Links to Previous Articles
Marianne has also been mentioned/featured in single or *multiple issues or segments of the following:
Selected Magazines & Newspapers
Money*, Ebony*, Family Money, Essence, Reader's Digest, Newsweek, Jet*, People, Black Enterprise, First for Women, the cover of Parade*, USA Today*, The Macon Telegraph*, The Dallas Morning News, and many others
Selected TV Shows
Good Morning America (ABC), The Home Show (ABC), Karla Heath Show, Channel One News, America's Best College Buys, Talk, Teen Summit (BET)*, The Mike & Maty Show (ABC), Joy in Our Town (TBN)
Selected Radio Shows
WABC News, WBZT News, Bob Laws Night Talk Show, WLIB Morning Show, WKZO in Kalamazoo, Michigan, WTJH - "Politically Speaking", WGN with Spike Odell in Chicago, Illinois, The Mike Romigh Show*, Russ Parr Morning Show*