Scholarship Advice for Students
Does the scholarship process have you confused? Overwhelmed?
You don't have to be.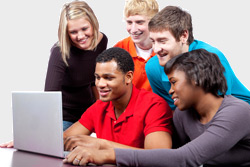 Whether you are in high school, returning to or currently enrolled in college, or planning to attend graduate school, The Scholarship Workshop web site and the resources referenced such as Winning Scholarships for College and 10 Steps for Using the Internet in Your Scholarship Search will show you the path to scholarship success. As you explore our site, you`ll see that rigorous research efforts, involvement in extracurricular activities, leadership potential, special talents and hobbies, and geographic location all combine to determine your chances of getting college scholarships.
The following are a few tips to get you started:
Make sure you reference Winning Scholarships for College and The Scholarship & College Essay Planning Kit for more winning scholarship strategies to help you get college scholarships. Also join us on Facebook, Twitter, and sign up for our newsletter to stay on top of new scholarships and other information to help you win scholarships